The accommodation can be occupied from 14 o'clock and 10 o'clock in the morning, please leave. subject to meeting other requirements.
Suites with all the smokeless tobacco on the terrace or in the garden wherever possible.We offer a hairdryer, ironing board and iron provided on request. Guests who arrive to the guest house is within a closed parking is available.
Special wishes, surprises are completed, by prior arrangement with the arrival of a more intimate atmosphere in order to: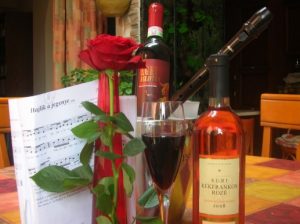 My favorite cup of ice-chilled champagne candle light.
My favorite flowers-assembled bouquet, cake, greeting words, birthday, anniversary At dusk, literally distant flute / live serenade / the lake of contemplation and experience to complement the wine tasting. Your creative ideas happen, and we stay here a unique atmosphere. let your imagination free! -Air conditioning in living areas designated as possible. The guest-house in the wireless Internet is / wifi / access available free of charge. The train-and bus station is free of charge to our visitors to return and deliver. POS-BEAUTIFUL! -Credit card accepted. Reservation Cancellation Policy: 30 days before arrival without penalty, within 30 days of cancellation, the total price to be paid. Our guest house is a member of the Association of Private Accommodation Eger, so guests are entitled to the attached list (rooms) in, discount business tax services.Please obtain the benefit of the room to present a key point for the site, prior to payment!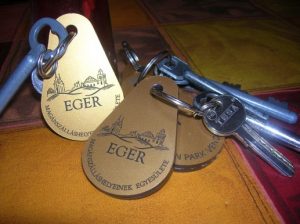 List of tax concessions are not limited to:
CITY TAXI – 30% Restaurants – 10% Pizza – 10% EGER BEACH ACCESS: 1600 ft instead of 1400 HUF / person, etc. ….
Ornamental Garden, air conditioning, parking, barbecue, kitchen, ping pong, tube tube, swing, big chess, badminton court, swings, sandbox, garden furniture, deckchairs, Internet ( Wi-Fi), transfers, breakfast is available.
No more guests allowed than the admitted ones. In this case the pansion can refuse the reservation, or you have to pay extra charges!