The Green Park is located in the quiet suburb of Eger, close to the historic center and the thermal bath. The 4-crown apartments and suites are set in our beautiful Mediterranean styled garden.
Be our guest in the Baroque jewelry box, bathe in the Turkish bath and taste our well-known, excellent wines.
The Green Park Apartment welcomes you in every season of the year!

Past and present in the life of Green Park
It happened 21 years ago when my wife said one morning:
"Why don't we open a guesthouse in Eger? A truly special, cozy place where everyone will come and have an amazing time. So it will be like being on a vacation every day for us as well.  With this huge garden, on the edge of the center of the city, and the Szépasszony-völgy within minutes. Let's build a stunning apartment with a botanical garden that has a pond, with water lilies and a barbecue house with a garden chess board."
This is how the greatest adventure of our life began…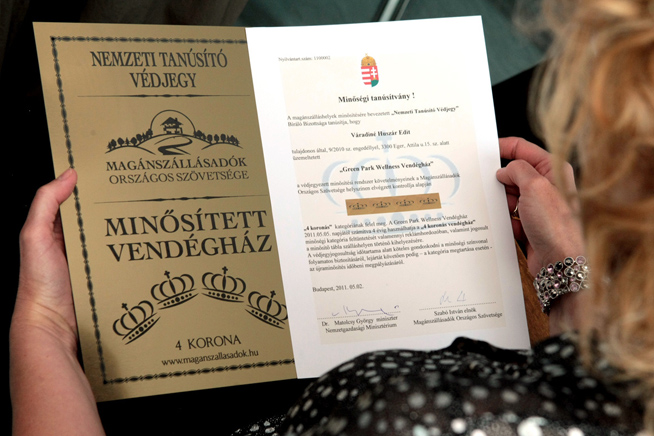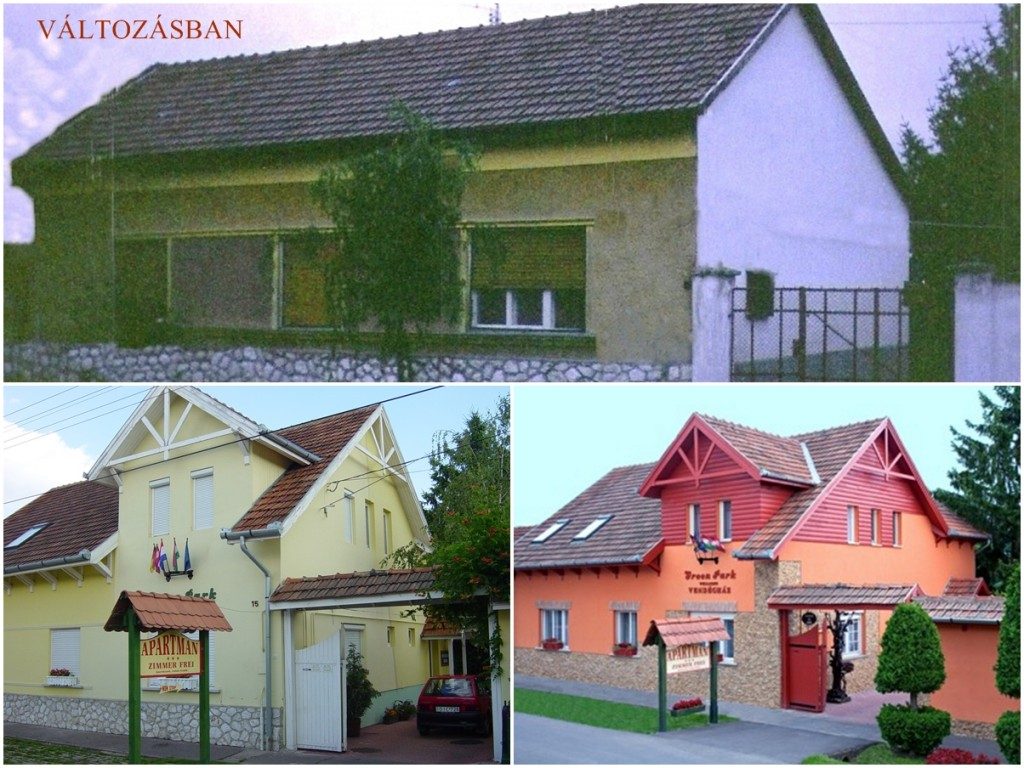 Our strengths are creativity, flexibility and professionalism. We used to be music teachers but with time we became full time hosts. We are constantly revamping our guesthouse, keeping an eye on the changing needs of our guests. Our goal is definitely to create the unique and demanding environment we want during our holidays. Not boring and common but exciting and unique, that's why we chose solutions close to the Mediterranean because we think it can give a fantastic radiance.